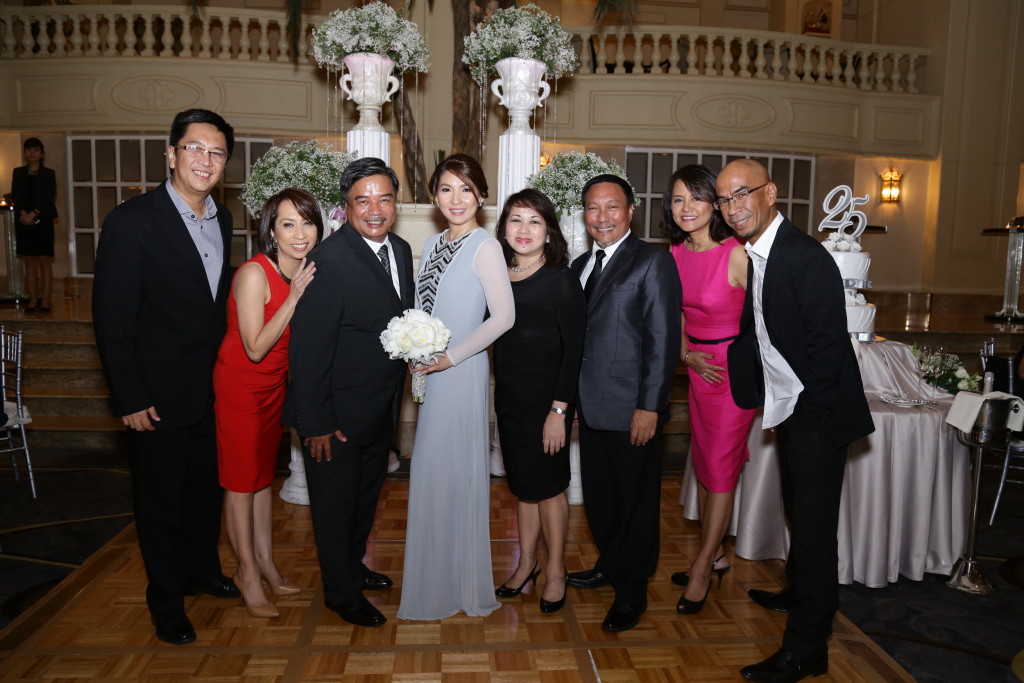 Most definitely. And here to stay.
We launched the original spaslaw.com way back in August of 2007 (seems like ages ago). Even then, we'd veered away from the static brochure-look of traditional law office sites and opted for a (at that time, not yet that popular) blawg format – the web+blog/site.
We sort of disappeared from the online community the past year and a half or so. During that stretch, in the real world, we reverted to the firm name of its original founding partners, Eric Santos took over the helm as Managing Partner, Tony Paruñgao rejoined us after serving the government as Undersecretary for Legal Affairs of the Department of Agrarian Reform from 2010 to 2014, more associates and staff members were added to our team, 25th wedding anniversaries were celebrated (Mario and Mai Santos marked their milestone with an intimate posh dinner with family and friends at the Manila Pen upper lobby just last Monday; yup, that's all of us partners and beautiful spouses in that pic up there), plus other transitional events. Not to forget, we finally pushed through with the plan to revive the website.
With the  help of our ICT consultant, Mr. Davi Palma (thanks Davi!), we've upgraded the site to a responsive design – a nod to the trend of more and more surfing the web from mobile and handheld gadgets than on bulkier desktops and laptops. That'll make for faster loading, accurate resizing, easy scrolling (especially vertically), convenient touchable actions, and other snazzy features that younger Gen Xers and the Millennials expect from their browsing. Naturally, in this frenetic social media age, spaslaw.com wouldn't be complete without the links to the firm's FB, Twitter and Instagram accounts.
For eye candy, most of the great images you see integrated in the lay-out came courtesy of Raffy Aquino, culled from his chronicles of travels in and out of the country. We feel they're reflective of our virtual persona.
Posts from the old website (from 2007 to 2009) have been "reconstituted" here. Unfortunately, we couldn't retrieve comments made on those posts (*sigh*); no matter, they still make for a good read, even though some articles may seem outdated (e.g. see the color-coded Google Cached Link screenshots). Nostalgia does have its place, but, hey, we've all got to move on, right?
So, we're here once again, better, older, wiser, and stronger than ever. Hope you didn't miss us too much! 🙂
Oh, btw, happy birthday Tonipi!